The Monarch Group was a firmly established, complementary group of companies in the airline industry. Monarch Airlines was one of the largest and longest established airlines in the United Kingdom.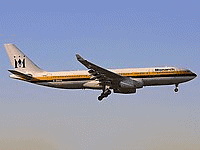 Its sister company, Monarch Aircraft Engineering, provided valuable support not only to Monarch's fleet but also to a number of other international airlines.
Monarch Crown Service, the scheduled flight division of Monarch Airlines, provided quality and value for independent travellers.