Most courses have watering holes on the way round USE THEM as the heat can really take it out of you.
Check the weather, it is NO FUN getting caught out in a thunder and lightning storm in Florida, in fact it is terrifying.
Pay very close attention to your surroundings. If you lose your ball in the rough or wooded areas, LEAVE IT, Alligators and Snakes are a couple of the Golf Course residents you DO NOT want to upset.
---
Try the famous courses like:
Bayhill Club and Lodge in Orlando.
TPC Sawgrass in Orlando.
Bardmoor Golf and Tennis Club in Ponte Vedra Beach.
The Innisbrook Resort, Copperhead Course in Palm Harbor.
But also the MANY other wonderful courses like:
Isla Del Sol Yacht and Country Club in St. Petersburg.
---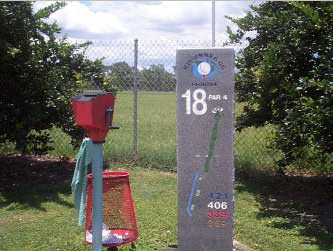 ---