SeaWorld Adventure Park Orlando:
SeaWorld Orlando

Address: 7007 SeaWorld Dr.
Orlando
FL 32821

Phone: 1 (888) 800-5447

Website: Click Here
The world's premiere marine adventure park with 200 acres of world class shows, thrilling rides and unforgettable animal encounters. Experience state of the art rides such as "Kraken" and "Journey To Atlantis" twist, turn, and drench guests with unprecedented thrills, while amazing animal encounters include killer whales, dolphins, sea lions, stingrays and more.

Sea World is not like other theme parks, you should only have to queue for! Kraken, SeaWorlds new rollercoaster Wild Arctic, a flight simulator ride and Journey to Atlantis, a fantastic rollercoaster/waterchute ride. Most of the attractions are held in large stadiums Like Shamu Stadium and there are also a lot of walk through displays, Terrors of the Deep is one of the best. You should try to get to the shows at least 15mins before they start. The Clyde and Seamore show, is a must and before the fun starts a mime artist entertains you...I fell victim to his mickey taking.
Park Tips:

Plan ahead what direction around the park you will take.
Get there early, you will be there ALL DAY.
Drink Plenty of Water.
Take your own food, SeaWorld can be expensive.

Park Entrance Base Fees:

Adult - $ 82.00
Child - $ 71.00

(Price subject to change) Parking Fees:

$14.00 - Car or Motorcycle
$18.00 - Camper, trailer or RV
$20.00 - Preffered Parking
---
Rides
---
Kraken
Consistently ranked amoung the worlds top 10 by roller coaster enthusiasts.

Wild Arctic
You board a "jet helicopter" for a "flight" to a remote research station called Base Station Wild Arctic. You'll enter the frozen wonderland of the Arctic and come face to face with real walruses, beluga whales, and two famous polar bears named Klondike and Snow!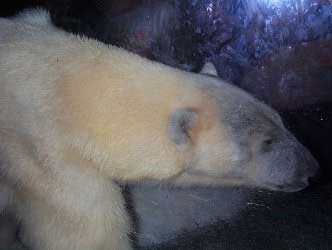 Journey to Atlantis
You'll never know what's around the next corner or the next drop -- even when it's 60 feet, nearly straight down. You will get wet.

Sky Tower
Travel 400ft straight up and view two full panoramas of Orlando.

Shamu's Happy Harbor
Caribbean-themed tropical paradise of giant pink flamingos and palm trees for children and the "young at heart!" No adults -- unless accompanied by a child! Manta
Fly face down and horizontal underneath a giant Manta Ray
---
Shows
---
Believe
SeaWorld's newest and most ambitious live show, "Believe", is a one of a kind, water soaked spectacle that combines the talents of the theme park's resident killer whales with spectacular music, choreography, multimedia and set pieces.

Clyde and Seamore Take Pirate Island
SeaWorld's comical flippered family teams up for a swashbuckling adventure that features the most elaborate and realistic sea lion set ever built, more guest interaction, and a new species -- the harbor seal.

Blue Horizons
A theatrical spectacular that "unites sea and sky with visions of Broadway", Blue Horizons showcases majestic animals such as dolphins and false killer whales.

Pets Ahoy
Nearly all the members of this cast were rescued from local animal shelters.

A'Lure, The Call of the Ocean
The Nautilus Theater hosts the one of a kind A'Lure, The Call of the Ocean show, a mystical, circus like odyssey that boasts lively music, acrobatics and comedy, along with state of the art special effects.

Shamu Rocks
Held at Shamu Stadium a great show of killer whale acrobats. By the way if you sit in rows 1 trough 15 you will get wet. Namu is enormous.
---
Other Attractions
---
Key West at SeaWorld
Visitors to the new Key West at SeaWorld have hands-on interactions with dolphins and stingrays, close encounters with sea turtles, and nightly sunset celebrations deliver the ultimate theme park vacation adventure.

Shark Encounter
View an assortment of shark species, as well as eels, barracuda and venomous fish as you travel along the world's largest underwater acrylic tunnel.

Clydesdale Hamlet
The Clydesdale Hamlet provides a great opportunity to walk through the stables and get a great view of the magnificent Clydesdale horses.

Dolphin Cove
An immense, 700,000-gallon lagoon that lies in the Key West area of Sea World, Dolphin Cove is home to a variety of playful Atlantic bottlenose dolphins.

Dolphin Nursery
Interact poolside with some of the newest residents to call SeaWorld home at the Dolphin Nursery. The small outdoor pool is home to several Atlantic bottlenose dolphin mothers and their calves.

Manatee Rescue
View endangered manatees and learn all about their plight at Manatee Rescue, an underwater animal habitat that cares for manatees until they are able to once again be released into the wild. Many of these gentle creatures were injured from the propellers of boats that cruise too fast through Florida waters.

Pacific Point Preserve
California sea lions, harbor seals and fur seals climb, dive, swim, snooze and surf at Pacific Point Preserve.

Penguin Encounter
This exotic habitat transports you to the freezing temperatures, icy seas and snowy banks of the polar region.

Stingray Lagoon
Stingray Lagoon, which lies in the Key West area near the main entrance to SeaWorld, is a 40,000-gallon habitat that features more than 200 stingrays.

Tropical Rain Forest
A lush, beautiful oasis nestled in the heart of SeaWorld, the Tropical Rain Forest is home to a variety of exotic birds, as well as towering bamboo and banyan trees.

Turtle Point
One of the first animal habitats you will see as you enter the Key West area of SeaWorld® Orlando, Turtle Point is home to several endangered species of sea turtles.

The Oyster's Secret
The Oyster's Secret pearl diving lagoon and shop lies directly in front of the Sky Tower along The Waterfront at SeaWorld.


---